Land Law Awareness Training Held in Kachin IDP Camp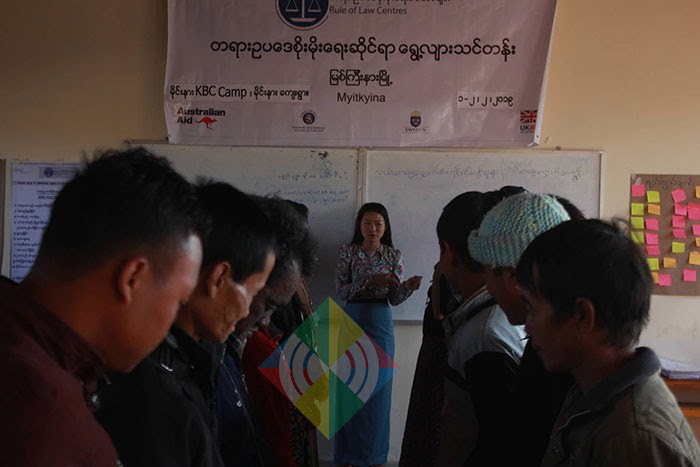 An awareness training on Burma's land laws kicked off in a camp for internally displaced people (IDPs) in Maina village in Kachin State's Waingmaw Township on Saturday.
Trainer Sharaw Mung Hkawng said that the main topics of discussion centered on issues of relevance for people who have been forced off of their land by war.
"The IDPs left their homes and land plots eight years [ago]. They may face land problems when they return home. Therefore, they should understand property rights and the rights of land ownership. If they have problems related to land issues, they should understand how to solve them," the trainer said.
Kachin IDPs initially fled from clashes between the Burma Army and the Kachin Independence Army in 2011, and are now concerned about newly amended controversial land statutes, like the Vacant, Fallow, and Virgin (VFV) Land Law. The law requires owners to register their land under tight deadlines, lest it be claimed by others who could suggest that the land has no owners.
image.png
Ying Sau, an IDP who participated in the weekend training, said that displaced people benefit from better understanding of current legal issues around land, because they one-day hope to return to their homes.
"We have left our village for many years. Demarcation land posts might have disappeared, so we may have some problems regarding land ownership. If we have these kinds of problems, we need to know how we can solve them," Ying Sau said.
Thirty IDPs participated in the two-day training. There are around 2,000 people in the Maina camp, which is run by the Kachin Baptist Convention.