Company Security Officer Shoots Jade Picker in Hpakant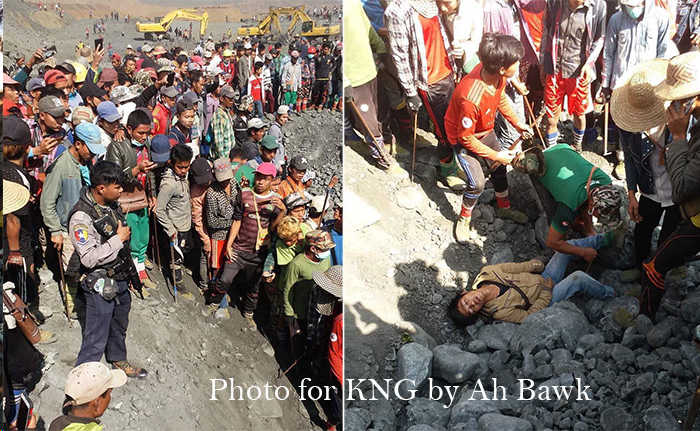 A security officer working for a jade company shot and killed a jade picker in San Hkar mine in Kachin State's Hpakant Township on Monday.
The incident occurred at the 111 Block in Lon Hkin village at around 10:00 a.m., witnesses said.
Around 1,000 jade pickers entered the company's mine before they were permitted to do so, according to Hpakant Township administrator U Kyaw Swar Aung. Security police opened fire to disperse the crowd, he said, but the victim—U Kyaw Zin Phyo—was hit by a bullet in the back of the head.
"Normally, the company allows private jade finders to enter the mine at around 3:00 or 4:00 p.m. The police have a responsibility to take care of the company's property," U Kyaw Swar Aung told KNG. "I think private jade finders should use their time effectively," he added.
U Kyaw Zin Phyo came from Nam Na village in Kachin State's Mogaung Township. He is survived by his parents, U San Kyaw and Daw Khin Aye Tha