Chinese Authorities Warn KBC Not to Oppose Myitsone Dam, NCA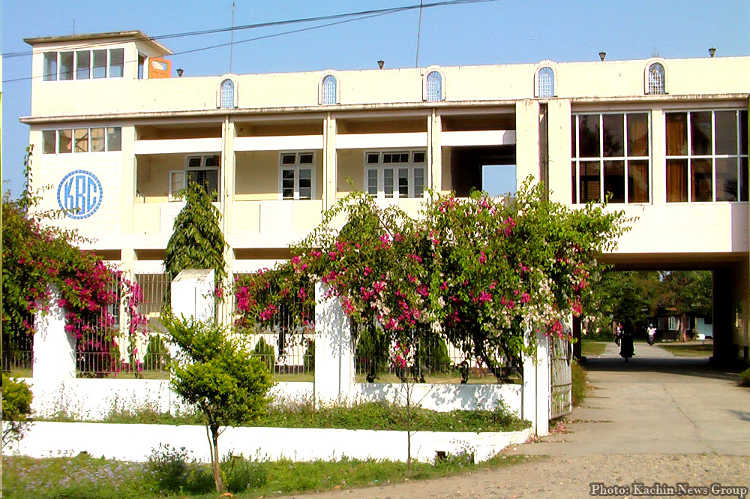 A Chinese delegation reportedly told Kachin representatives that the dam must be completed and the KIO must sign the NCA.
Chinese authorities in Yunnan province warned members of the Kachin Baptist Convention (KBC) not to oppose the construction of the Myitsone hydropower dam or Burma's Nationwide Ceasefire Agreement (NCA) during a meeting in the border town of Ruili last week.
The meeting, held on March 1, was the third of its kind between the entities. KBC chairperson Rev. Dr. Hkalam Samson told KNG that the Chinese delegation put pressure on the organization not to challenge the initiatives.
"Regarding the Myitsone dam project, the Chinese authorities said that the central Beijing government gave orders to the government of Yunnan province to build the Myitsone dam [known as Mali-N'mai Zup]. Therefore, the Kachin people must not oppose it," Dr. Samson said.
The hydropower project has been widely opposed by the Kachin community for its severe environmental and social impacts. The electricity generated would largely be exported to China.
Discussions around the NCA in the meeting revolved around the fact that the Kachin Independence Organization (KIO) has opted not to sign the controversial accord with the Burmese government and military.
"Chinese authorities said that the KIO needs to sign on to the NCA as soon as possible," the KBC chair said. "If they don't, China will block all border roads," as well as recall all assistance, he explained, making "the Kachin people face many difficulties."
In late 2018, the Burma Army declared a unilateral ceasefire for four months until April in five command regions, including the north, where Kachin State is located. KBC representatives said that it is believed that this move was originally encouraged by China.
"Chinese authorities have offered that if the KIO signs the NCA, they will help IDPs [internally displaced people] return home, build houses, and they will provide necessary assistance," a KBC representative said.
KBC reportedly informed the Chinese authorities in the meeting that they are a religious group, and not a political entity.