Military Tension Rises at China-Burma Border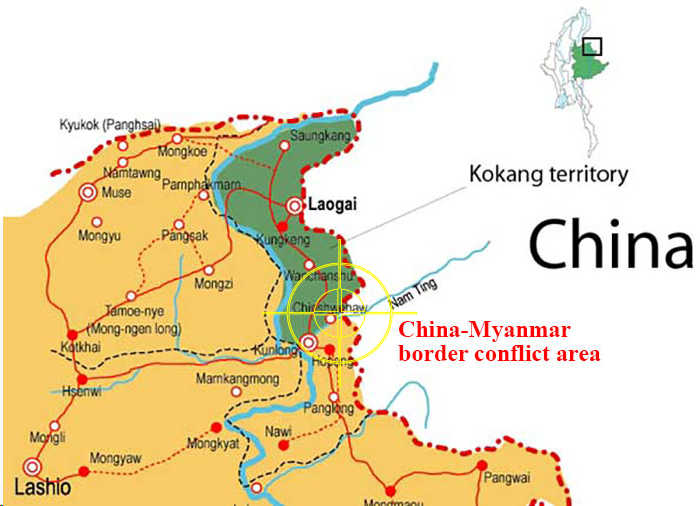 Troops from the two forces almost exchanged gunfire, locals say.
Tension increased at the border between China and Burma on Monday after the troops from the two countries' militaries tried to remove demarcation posts in Shan State's ethnic Kokang region.
According to locals, the two forces were close to opening fire on one another, until the Chinese forces withdrew from the area under dispute.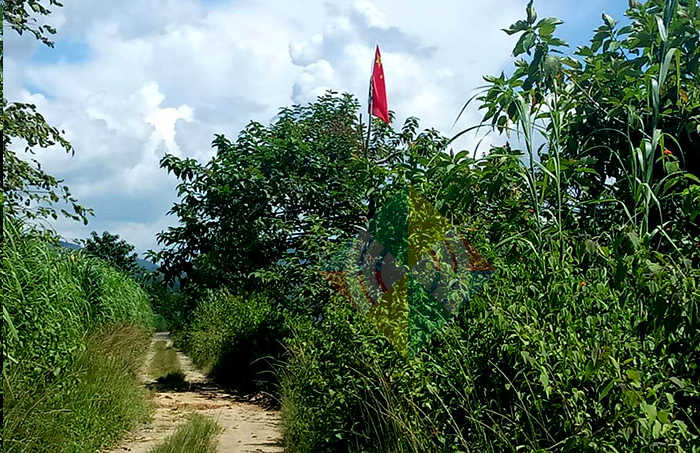 "Burmese forces removed Chinese flags and border posts which were recently built by Chinese forces. Then the Burmese forces set up steel border posts with Burmese flags," a local told KNG under the condition of anonymity. "Then the Chinese forces came back to remove these steel border posts, but it was not easy to remove them. They came back again with heavy machines, and at that time the Burmese forces arrived with heavy weapons. Then Chinese forces withdrew from the area," the individual explained.
image.png
Local people in Shan State's Mong Ko told KNG that Chinese authorities had previously come to build border posts within Burmese territory, 100 meters from the actual border line.
Since 2018, Chinese forces have been more commonly deployed along the country's border with Burma, and multiple instances have been documented where they have attempted to set up new border posts.