The Joint Peace Fund is managed by
Nordic International Support Foundation
UNOPS.
The Joint Peace Fund is a platform for international financial, technical and advisory support to Myanmar's peace process.
As a multi-donor fund, the JPF brings consolidated funding and coordinated support to the peace process, in line with international best practice. It is designed to be flexible, responsive and adaptive to the changing needs of the peace process at all levels, from Union and State to community levels.
Currently there are nine donors to the fund: Australia, Denmark, European Union, Finland, Italy, Norway, Switzerland, the United Kingdom, and the United States.
These donors have collectively pledged just over US$ 100 million to be disbursed over the next five years, until 2021.
Support
PF support will be shaped by the needs of the process and its key peace actors. As well as supporting the government and the EAOs, as the parties to the peace process, the JPF will also support peace process focused activities of a broad range of Myanmar organisations – NGOs, women's groups, CSOs, CBOs, etc. The JPF puts a strong emphasis on supporting women's participation in the peace process. Experience elsewhere shows that the more inclusive a process is, the more likely it is to lead to sustainable peace.
Four Key Principles
Inclusivity, National Ownership, Coordination and Innovation.
Programme areas;
Direct assistance to a nationally owned and inclusive peace process
Peace building initiatives and activities that strengthen the peace process
Research and Innovation
Grants Sizes;
Small – up to US$ 100,000
Large – over US$ 100,000
Application Types;
Concept notes and opened window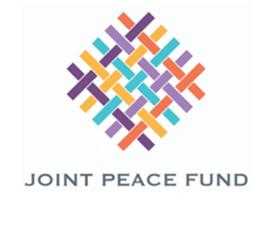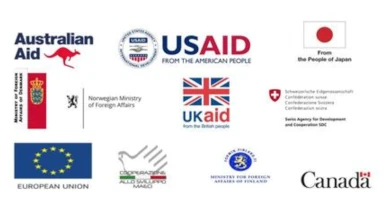 StaffsHarriet Martin
Head of Communication
[email protected]
+95 (0) 9254 195 338

Location:

No. 47,ShweTaungGyar (Golden Valley) Road
Bahan Township, Yangon 11201
Myanmar

Phone: +95 (0) 1 512 439
Contact Email:[email protected]
JPF A&Q Team: [email protected]
Website: http://www.jointpeacefund.org/
Facebook: https://www.facebook.com/jpfmyanmar/