NMSP warns the subordinate groups aware of cooperation with allied/associated organizations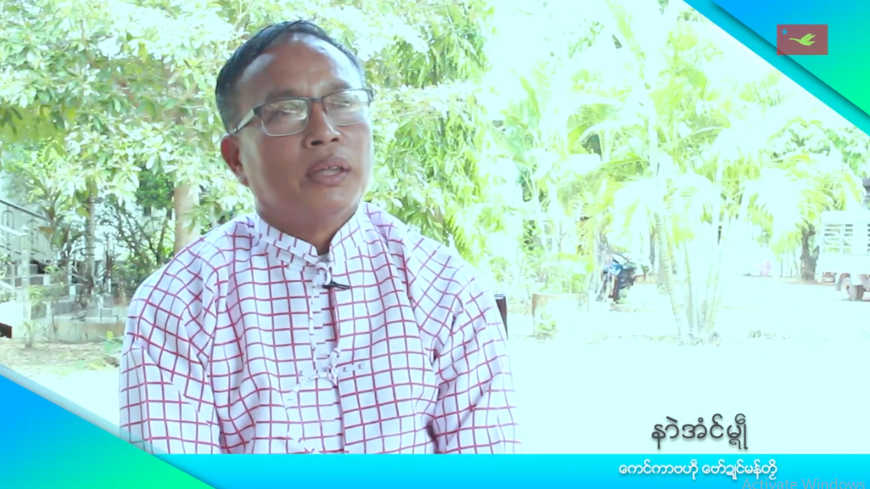 22 April 2021
Nai Aung Ma Ngae, a responsible person of Political Centre at the New Mon State Party (NMSP), warns its subordinate groups that doing cooperation with the allied/associated organizations during this present political turmoil can create the possible jeopardy.
"In such kind of political turmoil, we must be careful a lot. Cooperation with other organizations – whether allied or associated- can possibly cause the risk. Any danger, whether big or small, can be arisen. Hence our people need to ponder critically and make the right decision. Wrong decision will affect not only decision-makers but the entire nationals as well. We should study first how to overcome this turmoil wisely. The risk is so high. Changes are too fast on the other hand so we should study and analyze thoroughly," said Nai Aung Ma Ngae, the responsible person of NMSP Political Centre.
Last week the meetings were held between NMSP Political Centre and subordinate groups of NMSP, including such as Former Comrades Association, Youth Organization, Mon Women's Organization, Farmers Association, Teachers Association and Medical Association. NMSP Official Media has broadcasted, after such meeting, the video clip of the explanatory dialogue of Nai Aung Ma Ngae, the responsible person of NMSP Political Centre. "It is necessary to overcome wisely through analysis upon the daily changes over time. Safety is our first priority. Meanwhile, our Mon people must explore a new approach by ourselves in order to reach our targeted goal."
New Mon State Party (NMSP) has perceived the coup as just the political confrontation between National League for Democracy (NLD) and Myanmar Army.
New Mon State Party (NMSP), on the 74th Mon National Day which falls in February, stated that it would not support violent revolution but encouraged to find the solution through political means.
"Protesters on the street, including youths and women, have been continuously killing everyday like a dog or a pig. Even people staying inside houses were gunshot. We, Mon organizations in the other countries, should not neglect such kind of incidences and the international community also does not accept. Current situation cannot be regarded just as a clash between NLD and military junta only. This is the problem between military junta and the whole citizens because death tolls are getting higher. OMCC should also make a definite decision soon," Naing Thiri Mon Chan of Overseas Mon Coordination Committee (OMCC) remarked in her recently-posted online video clip.
Assistance Association for Political Prisoners (AAPP) Website stated that 739 were killed by the junta during this spring revolution since coup until the night of April 21.
Sent by MNA
---