More than 2,600 IDPs in need of emergency relief assistance in Karenni State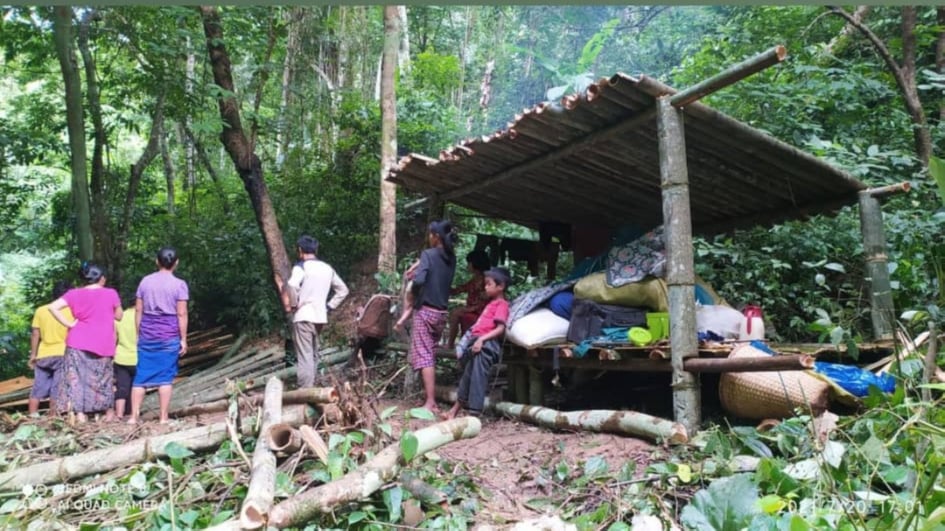 July 22nd, 2021
More than 2,600 fleeing locals from seven villages near Nanphae village in Karenni State, are in need of emergency relief assistance.
They were displaced by the fighting between Phruso Township and Bawlakhe Township in Karenni State.
A woman who is helping the Internally Displaced Persons (IDPs) said: "The IDPs mainly need waterproof sheets as it is the rainy season. Some families have no enough waterproof sheets as there are heavy rains. The IDPs also need rations. Some IDPs brought along a few rations. They mainly need rations in the long-run."
On the evening of July 18th, the fighting between the military council and the combined force of the Karenni Army (KA) and the Karenni Nationalities Defense Force (KNDF) took place between Nanphae and Kalihlyar villages between Phruso and Bawlakhae Townships, for 30 minutes. As the military council is carrying out the reinforcement of its troops in the village, the people from nearby villages have to flee to safer places.
On July 19th, the military council's troops fired heavy weapons into the villages indiscriminately. They entered the villages, interrogated some locals over the PDF and searched houses, according to locals.
Fighting displaced 2,629 locals including children, the elderly and the pregnant women, from Nanphae, Dawsaekhu, Klawdu, Kalilyar, Palelal, Padodaykho and Nankhweekhaw villages.
A male IDP said: "We need mosquito nets, mosquito coils, waterproof sheets and medicine."
The IDPs are in need of water proofs, medicine, rice, edible oil, salt, rations, mosquito nets, mosquito coils, pads, baby utensils and water storage materials, according to volunteers.
Locals are concerned that they shall be displaced again by the resumption of fighting as the military council has been carrying out military activities every day since the day the fighting took place.
A local said: "The military council is carrying out offensive attacks in Phruso, using two military columns. Fighting depends on offensive attacks. Fighting will take place if there are military activities."
Anyone who want to make donation for the IDPs may contact 09765733168, 09445571977, 09788069188 and 09428003926.
Sent by Maw Oo Myar (Kantarawaddy Times)
---