Taking action against three soldiers who raped and killed a woman in Moemauk is more crucial than compensation: KWAT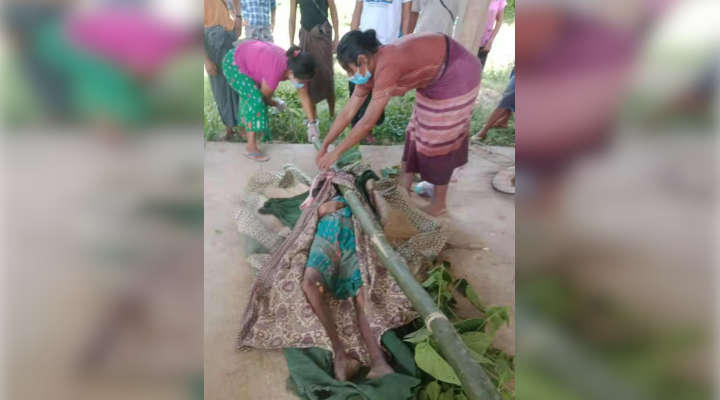 July 22nd, 2021
Rooting out the military dictatorship is crucial to ensure the emergence of a mechanism which can take effective action against three soldiers who raped and killed a 50-year-old woman in Moemauk Township of Kachin State, rather than paying compensation, said the Kachin Women's Association of Thailand (KWAT).
The KWAT pointed it out after officials from the Military Division-88 and Light Infantry Battalion-616 paid a compensation of Ks-2.1 million for Daw Ma Khaw Ywal who was raped and killed in Numlang village on July 14th.
Moon Nay Li, Spokesperson of the KWAT said: "The army took action against soldiers who committed the crimes at the military court. Noone can attend the military court's hearings. We have experienced the similar cases as the military court makes decisions it wants. Soldiers raped, tortured and murdered our women. There have been many cases before. I want to say that taking down the military dictator is important to avoid such a terrible case in Myanmar."
"The army is using the raping and killing of women as a military weapon. That's why the army needs to stop using it as a military weapon. The most important point is the army needs to eradicate impunity for such cases," she added.
"We want justice but not compensation. Paying compensation after murdering is not a correct judiciary," Moon Nay Li continued.
A local said: "The next morning, the village administrator and the head of the police station went to the army to ask for the victim's mobile phone and interrogate three soldiers who committed the crime. But They were not allowed to meet the soldiers. They got their names and their own service numbers only."
Daw Ma Khaw Ywal disappeared on her way to the farm to sow paddy seeds on July 14th. She was found dead the following day.
Family members of the victim, locals and women rights activists have called for transparency in the investigation and action instead of hearings at the military court.
Sent by the NMG.
---