SNLD opposes the annulment of election results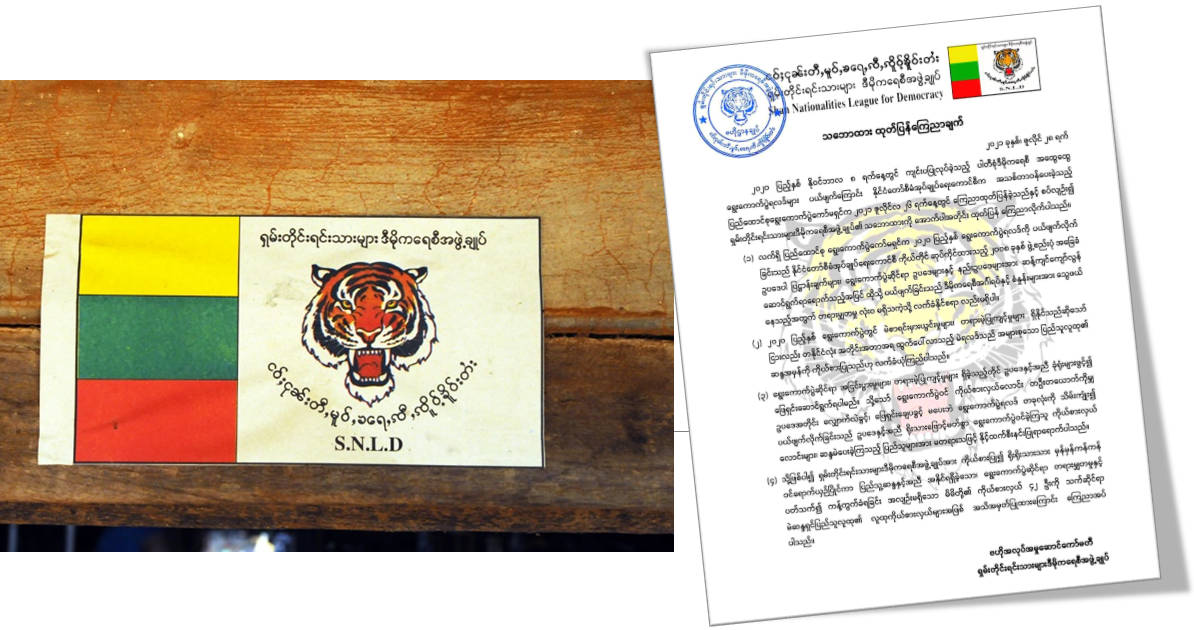 July 29th, 2021
Shan Nationalities League for Democracy (SNLD) issued a statement on July 28th, opposing the cancellation of the election results by the Union Election Commission (UEC) formed by the military council.
The annulment of the 2020 election result goes against the provisions of the 2008 Constitution firmly held by the State Administration Council, the Election Laws and bylaws. As the annulment of election results veers from the democratic characters and norms, there is no fairness and no reason to accept it.
Sai Lake, General Secretary of the SNLD said: "The annulment of election result should not be. It is assumed that there may be some erroneous voter lists in the 2020 General Elections. But I assume that for the country as a whole, most of the election results came from a free and fair election. There may be some irregularities in the election. But most of the candidates competed in the election honestly and uprightly."
The majority of election results represents the genuine desires of the public although the 2020 General Elections has erroneous vote lists and unlawful acts, the SNLD said.
According to the SNLD's statement, the SNLD has recognized 42 elected candidates who competed in the election representing the SNLD, as the public's representatives.
In its statement, the UEC said the UEC annulled the election result as it was not in conformity with the Constitution, the Union Election Law, relevant Election Laws and Bylaws, and the election was not free and fair.
U Ko Ko Gyi from the People's Party (PP) said: "The '8888' Uprising opened the path towards multi-party democracy. The 1990 election result was also annulled. Now the 2020 General Election result is annulled. Voters shall have a distrust for the upcoming elections and electoral politics. I think the annulment of the election results should not be."
More than 5,000 candidates from 87 political parties participated in the multi-party democracy general election held on November 8th, 2020.
Election monitoring groups from home and abroad declared that the 2020 General Election was free and fair. In addition, the election results have been recognized by international communities.
Sent by the MNA.
---