Cash withdrawal process remains difficult in Arakan State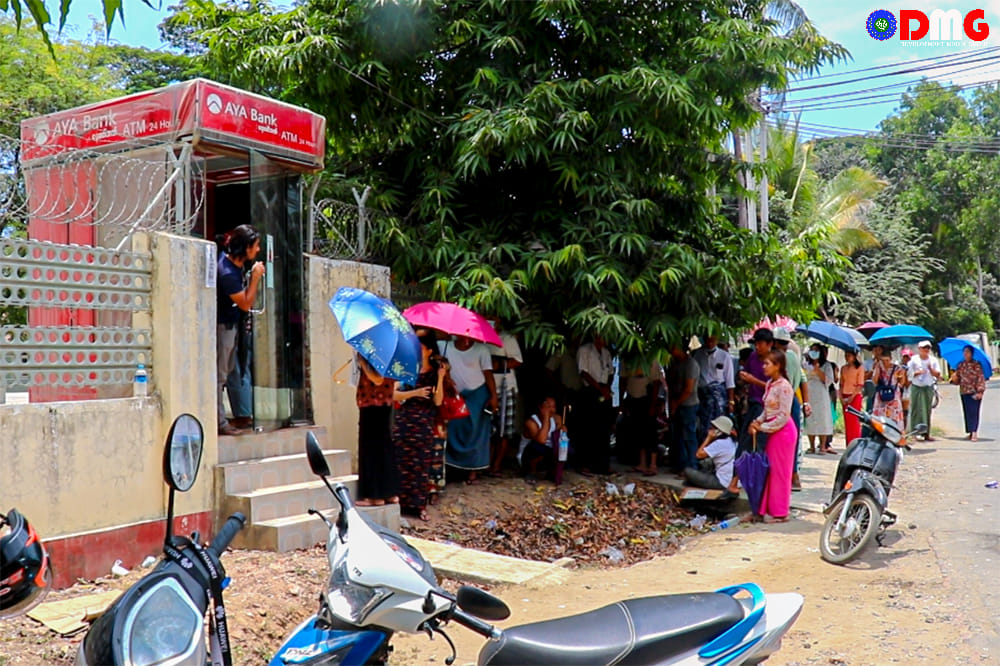 November 23rd, 2021
The withdrawal of money from the banks has not returned to normal yet when the military coup has entered into ten months, according to bank users.
The miliatry has made a ceasefire with the Arakan State.
According to locals, the people find it difficult to withdraw money as the banks do not refill money at the ATMs in Sittwe of Arakan State.
Ko Aye Naing, a owner of the construction materials shop said: "In the past, I could withdraw Ks-200,000-300,00 in a week. But now, the banks did not refill the ATMs with cash in Sittwe. So I cannot withdraw money from the ATM. In the past, I paid staff salaries via ATM cards. But now I have to pay salaries to my staff in cash."
A local from Sittwe said: "The people have to transfer money from the KBZ bank and CB bank to K-Pay and CB-Pay first. Then, I have to withdraw money via K-Pay and CB-Pay by paying additional charges at the shops. The cash withdrawal is very difficult. We cannot withdraw the required amounts from the banks. We cannot use ATM cards even though we have kept the cards in our hands."
"I cannot withdraw money from the bank in Sittwe for around one month. Even Myanma Economic Bank find it difficult to pay salaries to the civil servants. We have to make bookings to withdraw money at the private banks.
If this situation continues, the business operations will be in the big trouble, according to the businesspersons.
U Win Thaw, Deputy Governor of the Central Bank told the media in early September that the Central Bank would relax its restrictions on cash withdrawals for more convenience of the people.
The people are still facing difficulties such as cash withdrawals at the banks, paying subcharges and a shortage of physcial cash.
Sent by the DMG.
---