A Christian pastor detained by the military goes missing for more than two months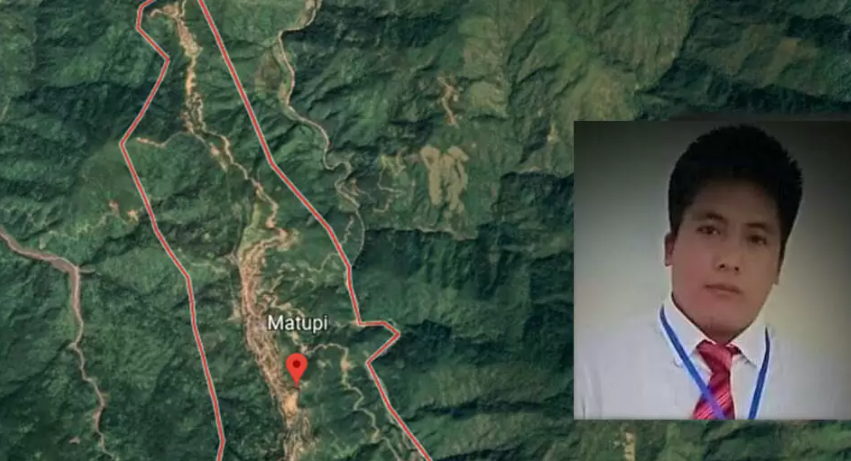 November 25th, 2021
A pastor of the Brothers Christian Association in Ngalaing village in Matupi Township of Chin State, who is being detained by the military, has gone missing for more than two months.
There is the news that he died as his family did not get any information about him.
The military tightened security and checked mobile phones after a fighting between the military council's troops and CDF-Mindat between Phangaing-Ngalaing villages on September 23rd.
The military detained pastor U Ngai Kone as the photos of hunting guns were found in his mobile phone.
A local from Matupi close to the detainees said: "The military arrested a civilian and a pastor. The pastor took the photos of Chin Tumi guns used in deer hunting before the coup. He was arrested as the photos of guns were found in his mobile phone. The military released the rest as nothing was found in the mobile phone."
At the beginning, he was detained at the military strategic camp in Matupi. His family was not allowed to meet him.
"At the beginning, his family planned to make a demand for the release of the pastor through the all-Christian associations and the General Administration Department. After one week, he was present neither at the police station nor at the military camp. His family did not get any information about him. I got the news that he has died. I don't dare to talk about his death as I don't know it exactly," said a Matupi local who declines to be named.
The pastor is a member of COVID-19 Prevention and Control Committee in Matupi Township. He has no relation with the members of local People's Defence Force (PDF). Currently, his wife and three children are taking shelter in Sairang village in Mizoram State of India.
Salai Tera, the field director of the Chin Human Rights Organization said: "He goes missing. The military did not inform his family about his death. The military has killed him according to the information from the military.
The number of locals tortured and killed by the military council in Chin State reached three.
On October 12th, the military council detained Pu Ral Cung, 24, from Hneeyanhlyan village in Hakha Township. On November 9th, the military informed his family about his death. His family did not receive the victim's body.
In late May, the military council arrested, tortured and killed U T Lae Lein and U Kham Bway from Hakha. Then, the military informed their families that the victims were cremated as they died from COVID-19.
"This is the fourth time in Chin State. The Myanmar military must be held accountable for the deaths of four people. The Myanmar military is killing the people on purpose by looking at this. I would especially like to call on the Myanmar military to stop such acts as it amounts to committing war crimes and the crime against humanity.
Sent by the KMG.
---