KNDF warns the public to avoid travelling on Loikaw-Demawsoe-Dawtamagyi-Bawlakhe road section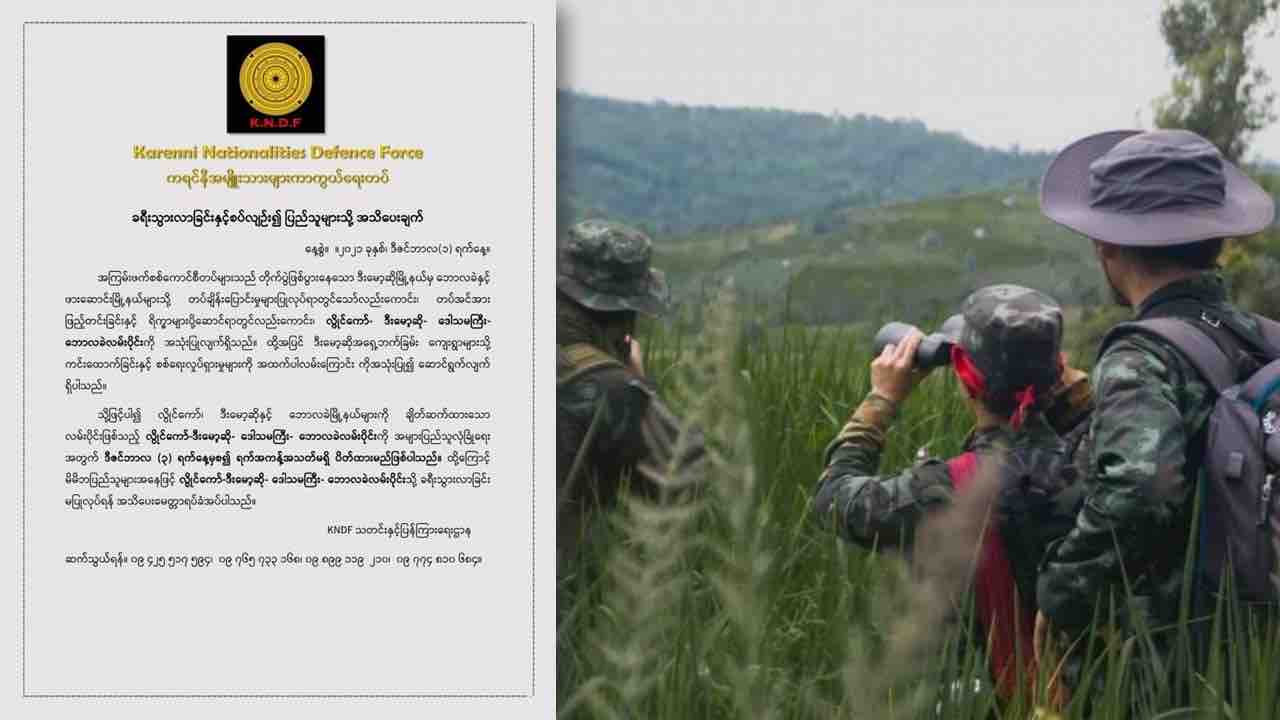 December 2nd, 2021
Information Department of the Karenni Nationalities Defence Force (KNDF) has requested the people to avoid using Loikaw-Demawsoe-Dawtamagyi-Bawlakhe road section connecting Loikaw, Demawsoe and Bawlakhe Townships as of December 3, for the security of the public.
An official of the KNDF's information department said: "As far as we know, the military is carrying out the supply of rations at frontline outposts. There are no significant military activities. The military council's troops are active in the form of civilians. The military is doing more reconnoitering than before in the form of civilians. As far as we know, they are doing their work in the east and west of the road, posing as civilians. We have decided to close the road based on this situation. The military is moving its troops from Demawsoe Township, which sees frequent clashes, to Bawlakhe and Hpasawng Townships."
The military council is carrying out deployments of troops and the supply of rations using this road.
"Fighting may erupt at any time. It will be best for the people to stay indoors if unnecessary. They had better go outside if necessary. We can do nothing if they encounter a battle. We will shoot the military council's troops when we find them. The people need to be alert to the correct information and the situations on the ground," he added.
The military council's troops are carrying out reconnoitering and military activities in the villages in the east of Demawsoe Township, according to the KNDF.
Sent by Maw Oo Myar (Kantarawaddy Times).
---