There is an urgent need to establish a safe zone for IDPs in Karenni State: KSCC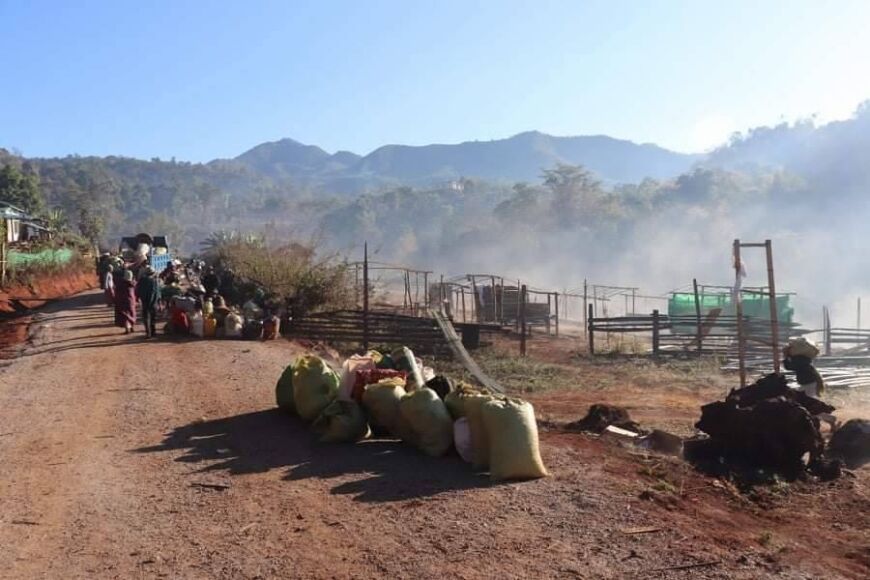 January 18th, 2022
There is an urgent need to create a safe zone for Internally Displaced Persons (IDPs) in Karenni State where the junta troops are conducting offensive, said U Aung San Myint, Spokesperson of the Karenni State Consultative Council (KSCC).
"It is said that the establishment of such a safe zone in the civil war of a country is difficult. We are human beings. So, we need to value the right to life of each person. Cooperation among us including the international community is required," he said.
On the morning of January 17th, the military council bombarded two IDP camps in the west of Phruso.
Two underaged girls and a man in his 50s were killed in the attack. At around 5 pm on January 16th, the junta conducted airstrikes on Nanmalkhone in Demawsoe Township, where many IDPs are taking shelter.
Three youth volunteers were killed in the attack. On January 10th, the heavy weapon fired by the junta troops in Loikaw, fell on an IDP camp in the west of Demawsoe. A woman from Nanmalkhone was killed by the sound of artillery shells.
An IDP said: "We are still concerned for our safety although we are staying at the IDP camp. Safety is the first priority for all IDPs. The availability of rations and accommodation is the second priority."
The locals are taking shelter at the IDP camps as the fighting has erupted since May. They have to flee to nearby State and border areas due to the junta's attacks on the IDP camps.
Maw Day Myar from the Karenni Civil Society Network (KCSN) said: "At present, the IDPs are in urgent need of assistance."
Nearly half of the total populations (more than 170,000) in Karenni State are the IDPs.
The total number of the civilians killed by the military council in Karenni State since the coup has reached 182, according to the statement by the KCSN on January 7th.
Sent by Maw Oo Myar (the Kantarawaddy Times).
---