Ten Arakanese people detained from Haigyi Island for alleged link with the AA, lose contact with their families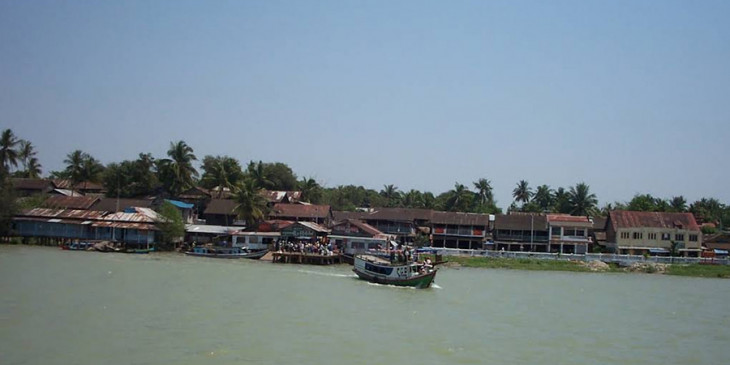 May 26th, 2022
Ten Arakanese people who are being detained by the military for suspicious links with the Arakan Army (AA) are missing for one month, the family members told the DMG.
Ten detainees are: Daw Khin San Myint, Daw Yaung Sein, Daw Kalama Sein, Ma Htay Myint from Ngabyayma village in Ngaputaw Township in Ayeyarwaddy Region, a woman from Higyi village, Ko Kaw Min Htet, Ko Aung Lay, Ko Ye Thiha, Ko Maung Maung and Ko Aung Zaw Htet from Annawar village.
Ko Moe Di, son of detained Daw Khin San Myint from Ngabyayma village said: "On the afternoon of April 20th, around 20 soldiers and police members abducted my mother from the house for interrogation. I lost contact with my mother. I feel worried as they may interrogate my mother by beating her."
On April 19th, the Myanmar military detained at least 40 men and women from Ngabyayma village-tract, Kanyinchaung village, Annawar village, Zeephyuchaung village and Haigyi village in Haigyi Island.
On May 1st, the military released around 15 youths including women. The remaining persons are being detained at the naval region command on Haigyi Island.
In the first week of May, 15 more people were released. Ten people including Daw Khin San Myint have not been freed till date.
A local from Ngabyayma village said: "Ten people are being detained at Pathein Prison in Ayeyarwaddy Region. The military has filed a case against them. However, I don't know under which sections the military has filed against them. I don't know it exactly as the detainees are not allowed to meet with their families."
Although the DMG phoned the military's spokesperson Maj-Gen Zaw Min Tun to ask him about the situation several times, the DMG received no reply.
The DMG is unable to separately confirm the fact that they were being detained at Pathein Prison.
Currently, there are no clashes between the AA and the Myanmar army.
The military tension mounts between the AA and the military as the military is carrying out inspections in the villages and arrests of villagers for alleged links with the AA.
Sent by the DMG.
---