Dispatch of arms prioritizes the regions with strong resistance, the NUG says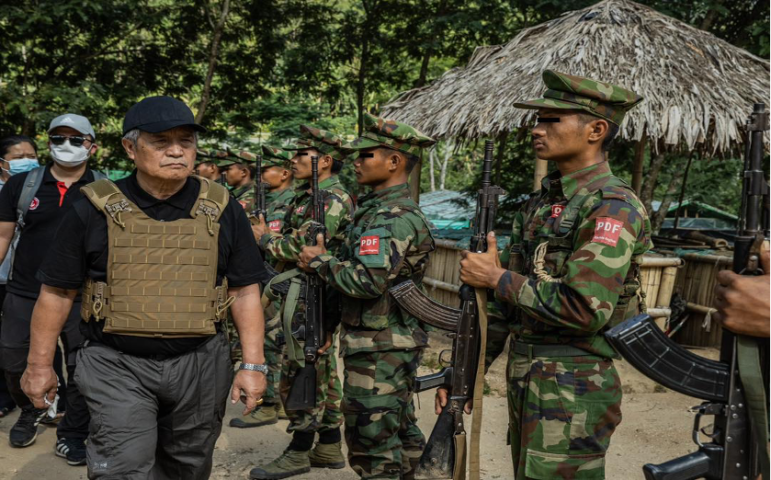 June 22th, 2022
The Ministry of the Defense under the National Unity Government (NUG) has prioritized the distribution of arms to the regions with strong resistance, U Htin Lin Aung, Spokesperson of the NUG says.
The spokesperson replied to the reporter's question about the supply of aims to the People's Defense Forces (PDFs) and the Local Defense Forces (LDFs), at the NUG's press conference-2/2022 on June 21st.
The NUG is working to systematically buy and supply arms to the PDFs, based on the available budgets.
The NUG can supply a few arms to the regions with less resistance. But he failed to reveal how many percentages and numbers of arms have been distributed. The arms dispatched and received by the Defense Ministry are much better than before, he said.
The ministry plans to distribute the arms as the supply of arms to the PDFs and the LDFs accounts for one-sixth of the funds.
Fighting has been taking place in Kachin, Karen, Chin and Mon State after the coup. Intense fighting is reported in Sagaing Region, Magway Region and Karenni State every day, displacing hundreds of thousands of locals.
Sent by Than Lwin Times
---